Spring ENROLLMENT IS NOW CLOSED FOR SUMMER 2017: MINDFULOSITY Coaching & Training 8- Week Certification Program
Better Your Mind. Better Your Brain. Better Your Impact.
Are you a Life, Business or Health Coach?
A Thought Leader or Wellness Practitioner?
A Trainer, Teacher or Parent?
Then you've come to the right place!
Learn To Use The Framework of Neuroscience To Advance Your Coaching, Training, Wellness Practices & Thought Leadership.
It's Time To Take Your Coaching Deeper Into Your Clients' Minds Than Ever Before.
Greetings! My name is Lauren Schmitz.
I'm a UCLA-trained neuroscientist with neuropsychology graduate level training. I have been studying and working in the field of brain research and clinical practice for over 20 years!
Now I am a Speaker, Author, Forbes Executive Coach, and Mindset Success Trainer to educators, corporations and entrepreneurs. I'm here to tell you how to really improve your coaching and leadership.
My mission is to empower 100 million people to use their minds and brains better to reach their FULL potential. Isn't that what you want for the people you influence?
I imagine a world where everyone can access more of their brain power to take the planet to the next level of innovation to solve the world's problems. That probably makes me the brainchild of John Lennon, Dr. Martin Luther King , Jr., Einstein and Oprah.
Some of the people in the mindset industry make claims about the brain that are not backed by science. This…
Gives false hope to clients.
Builds unrealistic expectations.
Takes advantage of professional trust.
Uses people's vulnerabilities.
Makes a mockery of our profession.
This is part of the reason I decided to go public with what I know to be true about the discipline of neuroscience.
Yes, the power of the brain is very potent in our practice, but it needs to be accessed and harnessed properly if it's to have any positive effect at all.
This Is Why I Created Mindfulosity
It's a program designed specifically for reputable coaches, trainers and leaders to show you how to effectively utilize the principles of neuroscience to help your clients and your business more than ever before.
It's based on my years of clinical practice and has been structured into eight modules to give you a set of tools that will make your coaching more effective and more powerful – through direct access to the power of the mind.Managing your brain and mind is the ULTIMATE key to your success. Neuroscientist, Mindset Success Catalyst & Entrepreneur, Lauren Schmitz, has the practical strategies to help you to build mental momentum FASTER.
Why Neuroscience-Based Strategies… Matters
The brain is the GREATEST technology on the planet and maybe the universe! It is the control center for everything we do (and don't do). The brain controls our eating decisions, financial decisions, emotions, empathy, compassion, and creative processes.
Therefore, the more we understand about how the brain works, the better our lives will be and those we serve.
The brain is the seat of our MINDSET. The Mindset contains our unconscious beliefs and thought patterns that influences our decisions and behavioral patterns.
Mindset is 90% of success! Therefore, we can learn to confront and overcome the mental resistance that is holding us back from behavioral changes, habits and human GREATNESS!
YOUR Inner Game = YOUR Outer Results
Thus, Neuroscience supports coaching by explaining with our logical/scientific mind why coaching works, by legitimizing the coaching process, and encouraging long-lasting neural changes in the client and those we influence.
Here's what you will learn in this 8-week online program:
42+ Hours of Neuroscience Coaching /Leadership Training
MINDFULOSITY101
FOUNDATION OF NEUROSCIENCE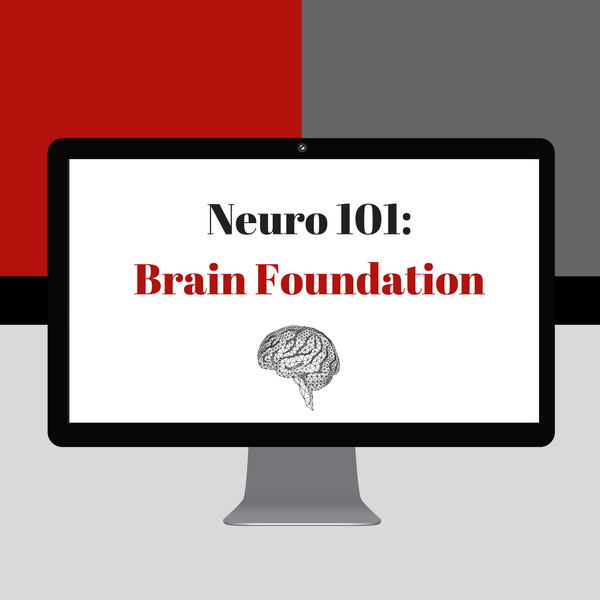 The basics of what you need to know about the brain including basic brain anatomy and understanding how the Pre-Frontal Cortex, Limbic Brain, and Brain Stem Functions.
You will also learn the parts of a neuron (brain cell) and neuroplasticity (the brain's ability to increase and grow new branching).
MINDFULOSITY 102:
How to use Neuroscience to Manage Emotions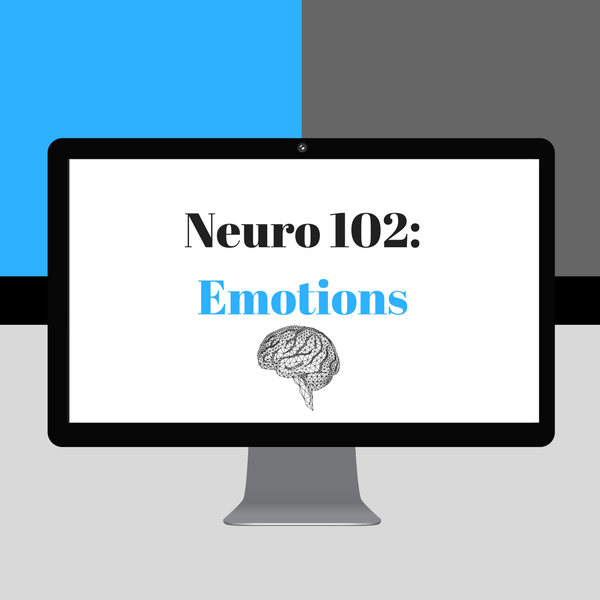 Emotions drives our behaviors and thoughts, and is the major determinant of our quality life.
The emotions can fuel or detract from our decision-making abilities, focus, relationships and intuition. To heighten our level of awareness and coaching abilities we must understand the drivers of these experiences. We must learn howemotions work and influence the brain.
Learn how worry affects the brain but can also be used as a mental productive tool. Learn how strategies such as mindfulness, meditation, journaling, gratitude, reframing, etc. changes the brain for emotional well-being and brain-centeredness. We know that work-life balance is nearly impossible in modern times. However, when we learn to operate from a centered brain and mind we can weather any challenges we face and shift our attention accordingly.
Learning and mastering the the emotional brain allows us to be the eye in the hurricane of modern life.
MINDFULOSITY 103:
How to use Neuroscience in Personal life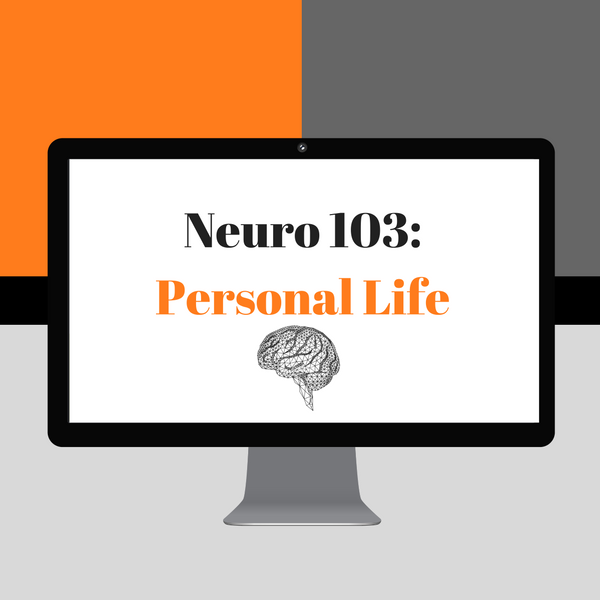 Managing our stressors, emotions, and productivity starts at the individual level. The quality of our relationships depends on how we manage our inner brain world so we can be aware of how we handle our outer world.
Learn the importance of sleep, food, body rhythms/cycles, gut (also known as our second brain) and physical exercise affect the brain.
Learn the developmental stages of the infant, child and teenage brain to shape their emotional and intellectual well-being.
"It is possible to create new positive, imaginative, and
creative circuits in the brain. (Siegel 2007)."
MINDFULOSITY 104:
How to use Neuroscience in Professional Life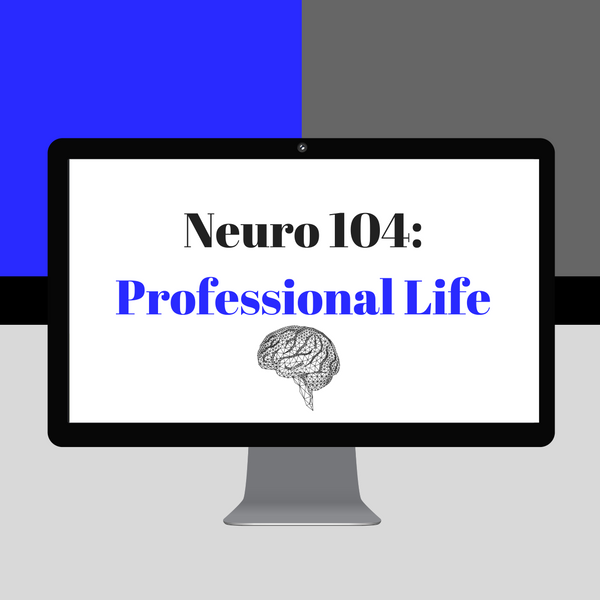 We can apply neuroscience to our professional development and how we get along in teams and with our colleagues.
Leadership of ourselves, teams, and others we influence depends upon the quality of our mental faculties as well as our emotional and social intelligence. The brain is the seat of such characteristics and thus is essential to the NEW thought leadership of modern and professional times.
Included in this module is how to increase and harness the mental energy of the prefrontal cortex which is the most advanced region of the human brain. It is responsible for higher level thinking, learning, planning, focus, decision-making, empathy, compassion and ADVANCED leadership.
Also learn the neuroscience of engagement, motivation, and communication in the workplace. Discover the neuroscience and strategies to reduce unconscious bias and foster inclusion and diversity.
In this module, you will also learn the key differences between the female and male brain and how to harness the power of teams and employee success!
MINDFULOSITY 105:
How to use Neuroscience in Business & Financial Decision-Making
Making decisions, productivity, FOCUS, creativity, and managing our stress levels are success keys to any person running a business. Understanding unconscious triggers and storytelling for marketing is crucial to reaching our potential clients and customers in a deeper way.
This module will cover the neuroscience of fear, rejection, success, taking risks, and overcoming resistance to try new opportunities.
Also, learn the 10 Mindset shifts your clients MUST make as they transition into entrepreneurship successfully.
MINDFULOSITY 106:
How to use Neuroscience to boost Creativity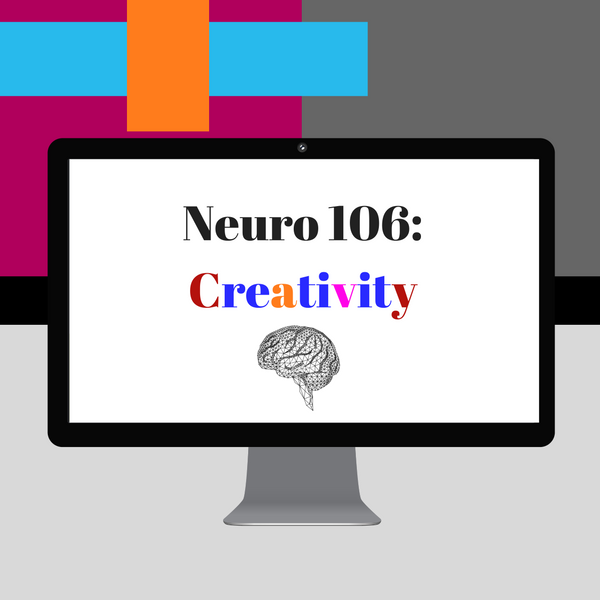 Harness the right brains' potential by learning over 25
brain strategies to invoke creativity, ideas, FLOW and insights.
Use these strategies for your clients, children, teams, and for your own creative potential!
Understand the power of the metaphor, symbolism and simile to expand the right brain's creativity by learning theneuroscience of poetry.
MINDFULOSITY 107:
How To Use Neuroscience to Enhance Relationships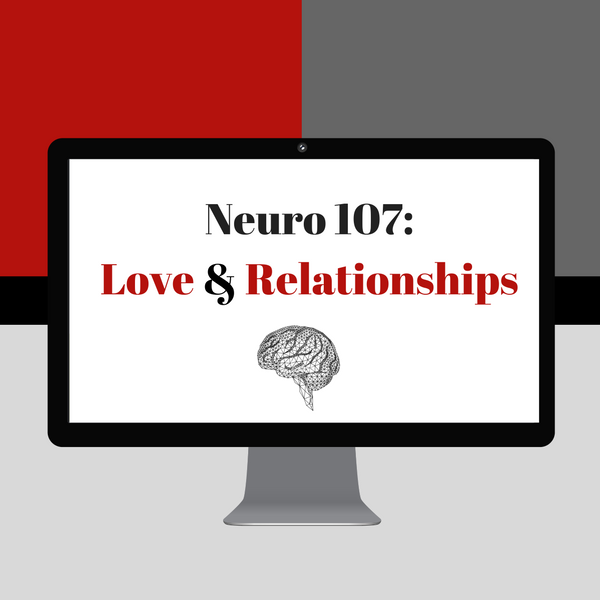 There are multiple kinds of love and stages of love. The brain has neurochemicals specific for love. Understanding how the brain chemicals interact is key to ensuring we know how to enhance the emotions of love, as well as bonding and trust to deepen our relationships and for humanity as a whole.
This module will cover the different stages of love (beginning, middle and long-term relationships).
Mindfulosity 108:
How To Use Mindfulosity in Spirituality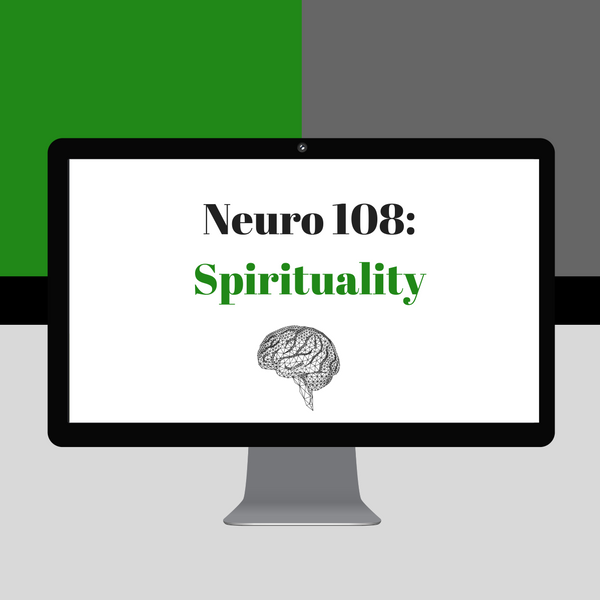 The brain thrives from the universal principles of thinking outside of ourselves and believing in a GREATER power and UNIVERSE. Our brain also changes and thrives when we have gratitude, morality, fasting, and prayer.
The next stage of our human evolution is operating at the HIGHEST version of our brains and minds to reach the highest levels of humanity. The brain science behind ancient spiritual practices such as prayer, meditation, faith and fasting will allow us to do so.

Bonuses Neuroscience Trainings!
Neuroscience of Speaking • Neuromarketing •Neuroscience of Social Media •Neuroscience of Networking

Weekly Live Recorded Calls
Receive EXTRA training weekly during my live & recorded Q&A calls and in the private Neuroscience
Facebook group.
The MINDFULOSITY Course Materials
-Summary notes of video (PDFs) to download for every module
-Done-for-you client scripts
-Clients Assessments and Nutritional Programs For Brain Health
-Exclusive Interviews From World Experts In Brain & Mind Potential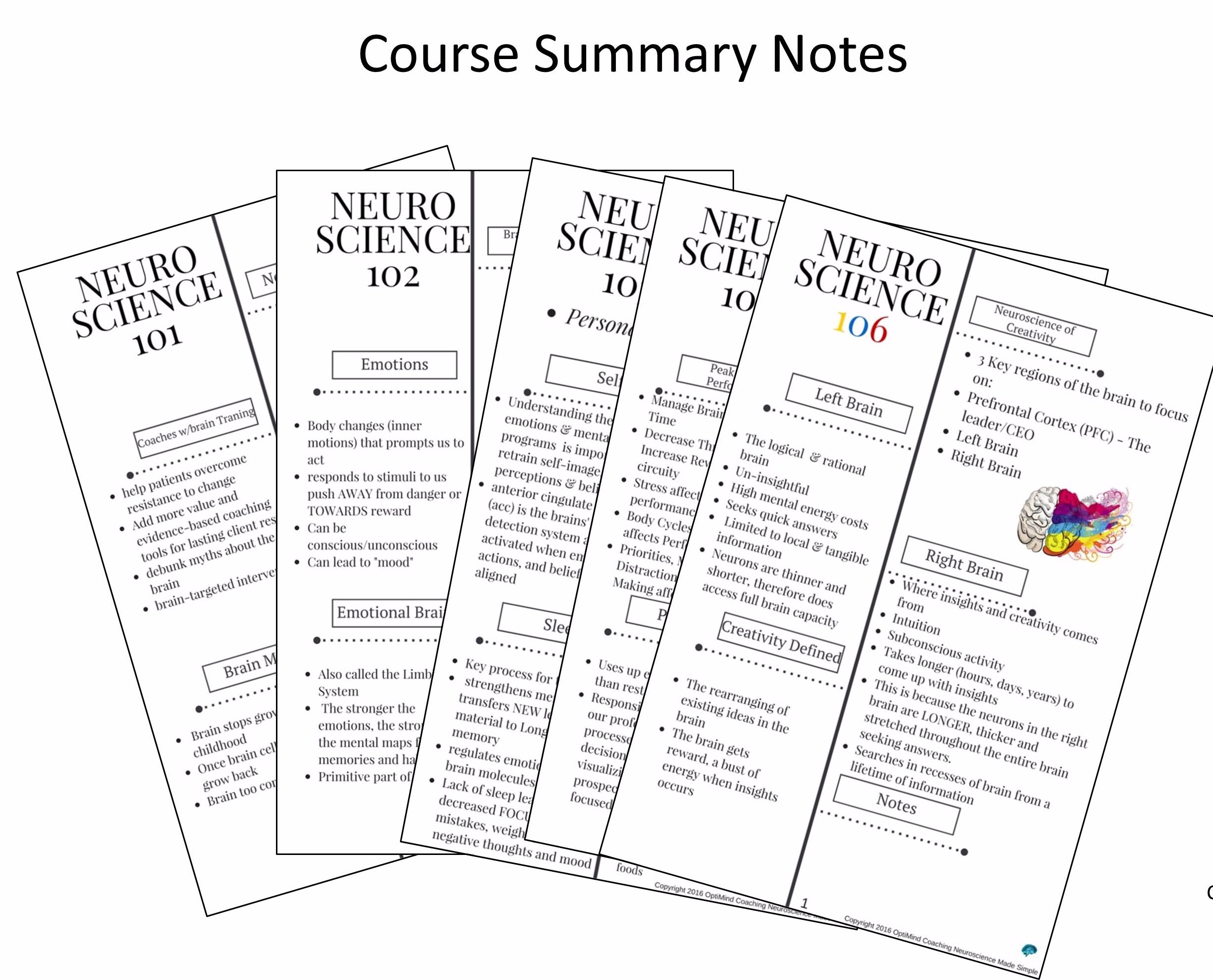 How Does The MINDFULOSITY Program Work?
ALL lessons are delivered as ~1-2 hour training videos broken down into 10-20-minute segments. Each video delivers high content in simplistic language. Each module will be released weekly over 8 weeks allowing you to view at your own convenience and time zone.
You will also become apart of a private FACEBOOK group to go deeper and to ask questions about your Neuroscience and modern thinking. Come on over and join the community of Modern Neuro-Thinkers!


In addition to the title of NeuroCoach & NeuroLeader, you have the option of choosing a specialization in:
NeuroRelationships
NeuroHealth
NeuroEducation
NeuroEntrepreneurship
NeuroSpirituality
The assessments will include special questions to achieve the specializations.
These Are The Claims You'll Be Able To Really Make!
Re-shape your clients' thinking patterns FASTER!
Help them to envision, set and achieve their goals more easily.
Show them the science behind self-awareness and mindfulness.
Input the practice of consistency in their lives.
Show them how to get unstuck and stay unstuck!
Empower them to maintain better habits unconsciously.
Improve their memory and decision-making abilities.
Improve their self-esteem and ability to self-love.
Replace their automatic negative thoughts with highly effective ones by creating new mental pathways.
There's The Option Of Spending Hundreds Of Thousands Of Dollars Earning Degrees ($200,000+). Or…
You can take a course designed specifically for coaches, thought leaders and educators by a qualified neuroscientist, and know that you are using tools and techniques that are clinically proven.
OptiMind coaching requires one reasonable investment and I will give you huge professional and personal rewards by helping people AND helping your business.
Here's what others are saying about the MINDFULOSITY COURSE
"As an empowerment coach, I've found this information to be helpful in linking theory to scientific proof. It has improved my ability to help my clients understand why certain methods work as it relates to their physiological makeup."
Lauren will guide you through the formerly secretive world of neuroscience. This course has dramatically improved my productivity and how I transform my clients personally and professionally. I'd highly recommend MINDFULOSITY Coaching to anyone who seeks to fiercely unlock their coaching potential to better serve their clients."
MINDFULOSITY COURSE will give your coaching career the boost and the structure of a degree in neuroscience without the study!
Improve your confidence levels when suggesting coaching strategies.
Be able to increase your fees.
Utilize more coaching strategies and tools
Go deeper into the client's psyche and issues.
And become a more effective and efficient coach!
Learn the Neuroscience behind decision-making, money, sleep, focus, stress (stress can be good), and even red wine! I show how to explain neuroscience to your clients to improve their thinking, health, & ultimately behaviors.
Join The 1% Of The Industry That Actually Has A Special Knowledge Of The Brain!
---
Why Choose The OptiMind Neuroscience Coaching & Training Institute (ONCI) 8-week online certification program?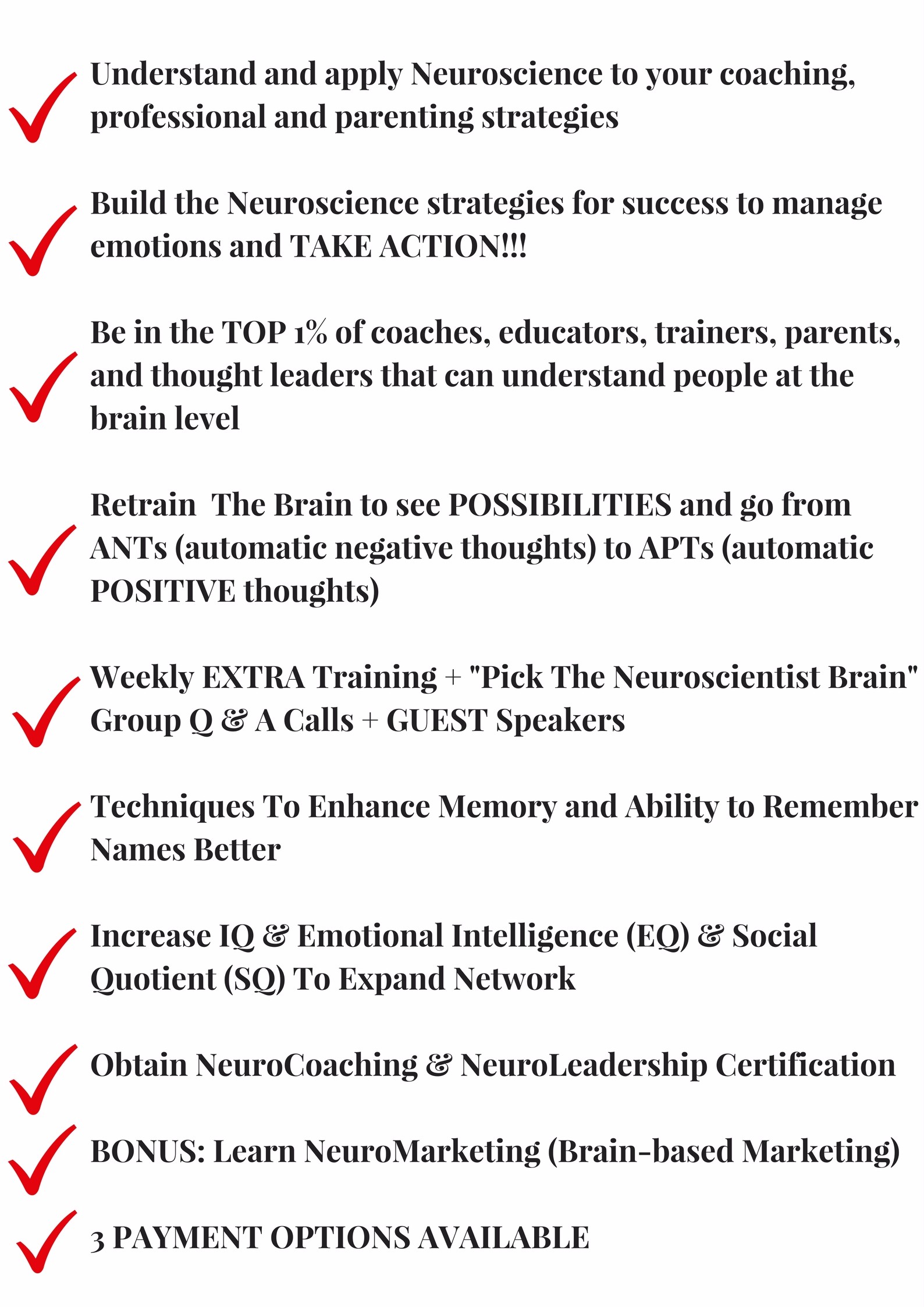 Listen to the OptiMind alumni students who have climbed to the TOP 1% of their industries or live a more enlightened life by understanding the mind and brain at an advanced level.
---
Springs Session Starts May 16th! Next enrollment will not be until Fall 2017 and the price will DOUBLE (From $995 to $1999)
See You Inside!
Lauren Schmitz
Mindfulosity, Founder and Creator
Your Instructor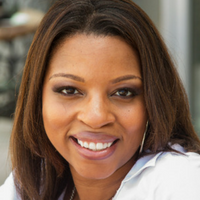 Hi. I'm Shonté Jovan Taylor and I am an Author, Speaker, Life and Professional Coach, and Neuroscientist by training. I love how the mind and brain works and at one time used my knowledge in healthcare to help people with brain deficits such as Alzheimer's disease or traumatic brain injury. Now I use the knowledge of the brain to empower people with how their brain works to optimize their professional and personal lives.
I believe that we all have the capacity to live our best life NOW! By learning how to use our brains better and how to improve our brain health we can learn to expand our capacity and potential.
I have BOTH Universal Experience (for you right-brainers…I get you!) and University Credentials (for you left-brainers…yes…I get you too!)
I am educated by several universities, but I have gained my wisdomfrom experiences and people within the business, research, and social science fields. I have also read hundreds of articles and books across subject lines and eras including Neuroscience (of course), business, philosophy, psychology, physics, Eastern philosophy, marketing, as well as health and wealth subjects.
I have used my own skills and techniques to write a book, start several Personal Development Products and Services, and have shared my messages with the world stage alongside well-known leaders.
I know people. I know brains. I can't wait to help you optimize your brain and ultimately your relationships, your businesses, and your potential.
Potential. Let's tap it…Together…
Frequently Asked Questions
When does the course start and finish?
The 8-week program starts on May 16th and ends July 8th. You have lifetime access to the program.
How Much Does The Optimind Neuroscience Coaching Program COST?
Your investment for the program is a one-time payment of $925 (early pricing) or $475 for 2 months or $170 for 6 months. This price includes weekly group coaching calls with Q & A and modules on Speaking on Stage, Networking, Memory Training, Business Tools, and sooooo much more! Price will INCREASE on May 5th, 2017 to $995, $525 (2 payments), $185 (6 months)
Can I Receive ICF credits for the program?
At this time we are not offering ICF credits for the ONCI program. Our curriculum is carefully aligned with the standards of the International Coach Federation (ICF) and successful completion of the program will lead to your designation as a Certified NeuroCoach. Also, we notice in our years of experience that learning about the brain and mind is usually based on a deep human desire and need to have the most ADVANCED knowledge to serve your clients and/or those you influence.
Is this program for me?
The Neuroscience Program is for you if … • You are fascinated, not just "interested, but FASCINATED about how the mind and brain works but want more ways to apply it to REAL life. • You want neuroscience in ONE place and broken down simply. I mean l ess face it… Google is a beautiful thing but no one has time to sift through a Bajillion websites and put ALL the information to together. • You want to take a holistic approach to coaching and influencing your mind and the minds around you physically, mentally, emotionally, socially, and spiritually. • You want to be in the top 1% of your industry. Well you will be with Neuroscience under your belt! • You've been looking for the next professional development program to advance your need for ongoing learning in your field. This training will surely light up your brain…Literally! Join the HIGH PERFORMANCE life & business coaches, caretakers of Alzheimer's disease patients, leaders, and therapists who have succeeded in the course and are taking their lives and careers to higher heights!!
IS THERE ANY REQUIRED PREP WORK?
There is an initial desire and FASCINATION to develop a more modern brain and mind. Your commitment to learning will be the difference between succeeding in the course to serve at a higher level or staying at your current level of knowledge. We encourage classroom participation, questions, and application of what you learn in your personal and professional realms to ensure to optimal learning.
Refund Policy
Your satisfaction is important. However, if after 30 days you feel like you are not satisfied, your money will be refunded upon proof that you viewed the modules.